| | |
| --- | --- |
| Posted by Jacinda Montalto on August 25, 2013 at 10:25 AM | |
Mama's Bean Soup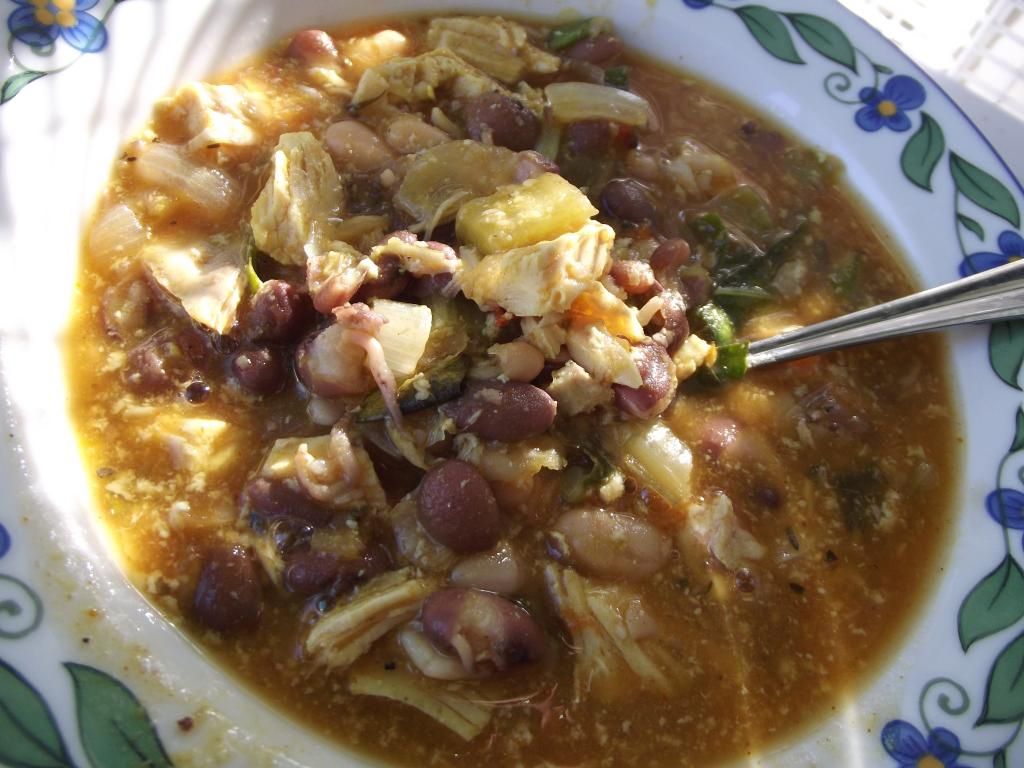 For a meal in a 7 quart crockpot
3 quarts prepared beans white beans and
light kidney beans were good...

( soaked and rinsed for 2 days until
sprouted from dry beans) 



Cook in Crockpot
2 Cooked Chicken Breasts – Used
separate 4 quart Crockpot
2 quarts Chicken Broth with herbs like
Thyme, Bay leaf, Tarragon and Salt and Pepper


Cut & Saute' in Cast Iron Pan
Greens; 2c. Collards, 6c. Swiss Chard,
1c. Purslane, Okra
1 Large Onion
4 Garlic Cloves


Seasoning 

2  Tbsp. Tumeric, Salt & Pepper to
taste but aprox. 1 Tbsp Sea Salt, 1 tsp. Pepper


Combined everything into the large Crockpot with 8 oz. of 
Tomato Sauce and some Sliced Tomato... Less broth will produce
 a type of chilli consistancy that you could spice up.